Lakewood Varsity Basketball Senior Night - Tuesday, March 2, 2021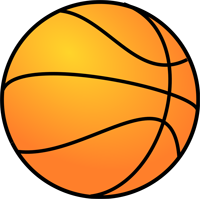 Lakewood High School Basketball Live Stream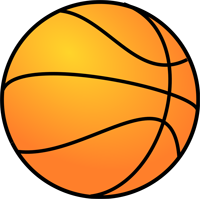 Air Purification Systems Begin To Arrive For Classrooms (click to view video)
Ella G. Clarke School Deep Cleaning (click to view video)
FOOD PICK-UP WEDNESDAYS 3:30 p.m. Lakewood Middle School or Clifton Ave Grade School (March 3rd Menu)
FOOD DISTRIBUTION QUESTIONNAIRE FORM (click to view) (Spanish)
CONGRATULATIONS TO OUR 2020-21 TEACHERS AND EDUCATIONAL PROFESSIONALS OF THE YEAR.
CHEMED HEALTH - COVID VACCINE SCHEDULING
CHEMED HEALTH - INFORMACIÓN DE PROGRAMACIÓN DE LA VACUNA COVID
Custodial Positions Available (click for info) (Spanish)
In-Person Schooling and COVID-19 Transmission: A Review of Evidence (click to view) (Spanish)
COVID-19 Guidelines NJ Dept of Health (click to view) (Spanish)
Remote Learning Update (click to view)
Altice Optimum Offers 60 Days Free Home Internet for K-12 Students on Remote Learning (click to view)
In-person Learning Interviews (click to view) (Spanish)
CDC(Center For Disease Control) Does Not Recommend Closing K-12 Schools (click to view)
COVID-19 Testing Sites:
Ocean County Health Department - NO FEE!
Ocean County College 1 College Drive, Toms River Days: Mondays, Wednesdays, Fridays - 9:00 a.m. to 12:00 p.m.
Pre-Register on the Ocean County Health Department's website. www.ochd.org Call: 800-342-9738
Chemed 1771 Madison Avenue (Route 9) 732-364-2144
Ocean Health Initiatives (OHI) Second Street, Lakewood 732-363-6655
Full-Time Remote Learning Plan 2020-21

Full-Time Remote Learning Option 2020-21 Request Form
Google Resources:
Tutorial de Google Classroom para Padres (click to view)
Google Classroom For Parents (English) (Spanish)
Google Classroom Tutorial Video (click to view)
A Parent Guide to Google Classroom (click to view)
LAKEWOOD TOWNSHIP BOARD OF EDUCATION
SPECIAL MEETING NOTICE
In accordance with the Open Public Meetings Act, P.L. 1975 c. 231 this is to advise that the Lakewood Board of Education will hold a Special Meeting on Wednesday, March 17, 2021 at 7:00 p.m. The meeting will be live streamed through the District Website: www.lakewoodpiners.org. Recognition of the Public questions can be submitted by emailing to: boemeeting@lakewoodpiners.org, from 6:00 p.m. to 7:00 p.m. Comments will also be received at 7:00 p.m. by dialing (732) 839-3003 ID 776-382- 8466# or by joining the Board of Education Zoom Meeting.
The Zoom Meeting Link will be posted on the District's website by 6:45 p.m., on March 17, 2021, for anyone wanting to make a public comment; your video must be turned on. If you do not have video, you must call the audio phone line.
The purpose of the meeting is to approve the 2021-22 Introduced Budget, personnel and business matters. The Board may convene into executive session during the Special Meeting if needed. Formal action will be taken.
If you have any questions regarding this notice, please contact the Business Office during regular business hours from 8:00 a.m. to 4:00 p.m. by calling (732) 364-2400 Ext. 7044 or by emailing to kcampbell@lakewoodpiners.org