CONGRATULATIONS!
| | | |
| --- | --- | --- |
| School | Teacher of the Year | Educational Support Professional of the Year |
| High School | Brian Surgent | Tim Brown |
| Middle School | Diana Ehlers | Melissa Pick |
| Ella G. Clarke School | Elizabeth Sernotti | Catherine Perez |
| Clifton Ave Grade School | Lauren Fobes | Corinne Hoffman |
| Oak Street School | Estera Singer | Michael Randolph |
| Spruce Street School | Rose Carlo | Christy Cosgrove |
| Piner Elementary School | Marianna Fiani | Kaylen McCaffrey |
| LECC | Deena Glassenberg | Reina Patricia Flores |

Transportation Review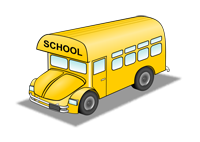 (click to view)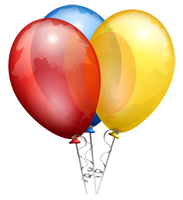 LHS Gift Auction - Join us for dinner, dessert, and beverages. Friday, March 23rd, 6:30 p.m. Grand prizes include 50" TV, Bike, Snow Blower and more (click for info)
Congratulations to Lakewood High School Junior Dante Morris on Becoming Lakewood's 1st Wrestling District Champion since 2010.
Superintendent Laura A. Winters' Recent Letters to the DOE and Governor:
Request to Meet Letter to Governor Murphy (click to view)
Request for Additional Special Education Categorical Aid (click to view)
Request to Meet Letter to Acting Commissioner Dr. Repollet (click to view)
Lakewood's Oscar Orellana is a guidance counselor, coach, literacy volunteer and immigrant advocate. (click to view story)
Lakewood High School Athletic Hall of Fame Induction Save the Date - 14th Year Celebration May 06, 2018 (click for info)
In a continued effort to promote stability and fiscal long-term stability, the Lakewood Board of Education approved at the January 31, 2017, meeting the hiring of Ray and Associates to conduct a national search to identify candidates for a permanent Business Administrator.
Ray and Associates corporate office is located in Cedar Rapids, Iowa and assists Boards of Education throughout the country in locating qualified staff. Longtime Lakewood resident, former Assistant Commissioner of Education, Principal, and teacher Dr. Michael Rush serves as Regional Search Director of Ray and Associates.
The Board of Education since 2010 has seen no less than 8 Business Administrators.
Currently, Kevin Campbell has served as Interim Business Administrator since earlier this year after then Business Administrator Regina Robinson took a job closer to her home in Jersey City and Robert Finger has served as Interim Assistant Business Administrator since October 2017. ( Mr. Finger previously served as Business Administrator for approximately 5 years until 2010 and was primarily responsible for helping the District achieve financial stability.)
The NJDOE has approved our Equivalency Application.(click to view)
The Lakewood School District has completed a QSAC District Improvement Plan (DIP),
(click to view)
,
which was Board approved on January 24, 2018. In the meantime, the district has prepared an Equivalency Application, which was submitted to the Ocean County Superintendent of Schools. Once approved, the County Superintendent will forward the application to the Commissioner of Education for his approval. Due to the transitioning of Commissioners, the time frame of completing the process may be delayed. Check the website for updates!