Lakewood High School Scholar gets $25k for college, dreams of helping low income children (click to view APP article)
Celebrating Black History Month Presentation (Click to view)
Reflections - A poem by Lakewood High School student, Ashton Addison (Click to view)
TRANSPORTATION RESOLUTIONS & REPORTS:
Calculation of Savings
It is extremely unfortunate that I must share this message with all of you today; however, due to recent developments, and a frightening attack at Town Hall this past week, the Board of Education now requires that all attendees must pass through a metal detector and/or hand held metal detector wand in order to attend any future Board of Education meetings.
Metal detectors and metal detector wands are utilized at all Lakewood Public Schools and School events.
The next Board of Education meeting is scheduled for February 12, 2019 at 7:00 p.m.
If you have any questions, please feel free to contact me at (732) 905-3633.
Respectfully,
Laura A. Winters
Superintendent of Schools
Thank you Lakewood Township for all that you do for the District and Students (click to view)
Multi-Sensory Rooms To Provide Therapy (click to view)
Bid T01-1920 Student Transportation Services for 2019-20 School Year
New Jersey Student Transportation Law:
Student Transporation Law S2848 Licensing of Drivers
Student Transportation Law S2850 Driver's License Suspension
Student Transportation Law S4339 School Bus Operations
Student Transportation Law S4345 Driver and Aide Safety Training
LAKEWOOD MIDDLE SCHOOL RECEIVES LOWE'S TOOLBOX FOR EDUCATION GRANT - The Lowe's Charitable and Educational Foundation has awarded a $3,800 Lowe's Toolbox for Education® grant to Lakewood Middle School in Lakewood for the PBSIS STEAM Greenhouse Restoration Project. Lakewood Middle School is one of 545 schools across the United States to be awarded a Lowe's Toolbox for Education grant this spring for improvement projects.
Lakewood Middle School comes together in times of need to support a family recently affected by a fire, which destroyed their home. In addition to clothing, personal care items, furniture, and household items, the donations of both LMS staff and students totaled over $1,550 which will be given to the family. Because of their generous support, three truckloads worth of clothing, linens, toiletries, and other items were donated to the family as well as multiple gift cards to Shop Rite and Walmart. With the support of PBSIS initiatives, the family was given new uniforms donated from Lakewood Middle School at last night's board meeting.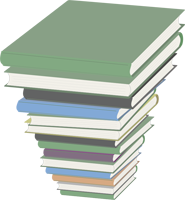 Lakewood students receive nonprofit's millionth donated book! (click to view APP article)
A Call to Action by the Lakewood School District: Let's Hear Positive Headlines About The Lakewood Public Schools! (click to view video)
Board of Education is proud to announce 3-year agreement with the Lakewood Education Association (LEA)(click for info)
The Pearl in the Oyster Bed by Steve Frank, APP. A peek into Lakewood High School (click to view article)
PINER PRIDE NEWS - The Lakewood BOE is pleased to announce its 2018-19 partnership with Ocean County College. Eligible Lakewood High School juniors and seniors can take courses at no charge.(click for info English) (Spanish)
Y KIDS AFTER SCHOOL PROGRAM INFORMATION - ENGLISH SPANISH
A Letter From Superintendent Laura A. Winters English Spanish
Lakewood Public and Nonpublic students head to Trenton to attend Lakewood School Funding Case (click to view)
Resolution Regarding LEA/LAA Increase
Whereas, the Lakewood Board of Education recognizes the chronic underfunding of the public school education; and
Whereas, the Lakewood Board of Education sees the consequences of chronic underfunding – low salaries and poor staff morale.
Whereas, the Lakewood Board of Education has watched over 40 teachers resign since April, and approximately 365 staff members resign since 2014. On behalf of our students and families, we cannot allow this crisis to continue. We support our classroom teachers, aides, secretaries and all of our staff and demand the necessary funding for a meaningful teacher pay raise.
Be it resolved, that the Lakewood Board of Education is in full support of our teachers, students and staff and are hereby, approving the following for all members of the LEA and LAA provided all contract language requested by the Administration and all other issues are resolved; including but not limited to, the understanding that there will be no change in the current formula for Chapter 78:
2018-2019 – 3.2% raise (County Average, subject to verification)
2019-2020 – 3.2% raise (County Average, subject to verification)
2020-2021 – 3.2% raise (County Average, subject to verification)
Approximate cost of raise for the 2018-2019 school year is $1,525,675 based on budgeted amounts for salaries.
BOE MEETING 9.17.18 LIVE STREAM ENGLISH SPANISH
BOE MEETING 8.6.2018 ENGLISH SPANISH
BOE MEETING 7.18.2018 ENGLISH SPANISH
Transportation Policies (click to view)
Transportation Study Progress Report (click to view)
Incoming Grade 6 and Grade 9 Registration on June 19 and June 20. 2-6pm in the HS Cafeteria. All current 5th graders and 8th graders must register. (click for info)
Letter from the Superintendent - Metal Detectors and Clear Book Bags (click to view)
NJ Alternative College Financial Aid Application (click for info)
BOE Meeting 6.27.2018 - English BOE Meeting 6.27.208 - Spanish
Open Public Forum at John Patrick Park English Spanish
Lakewood School District implements an exciting new program this past year at the Lakewood High School (click to view)
Lakewood School District Community Liaison - Oscar Orellana 732.228.2955
Lakewood District Employees meet, at BOE directive, to discuss innovative programs to further accommodate Latino students (click to view)
Letters of Support from the community:
Feasibility Study of location for additional Pre-K and Kindergarten space (click to view)
Parent Letter May 1, 2018 (click to view English & Spanish version)
BOE Meeting Presentation 4.30.2018 (click to view)
Letter from Senator Singer (click to view)
HIGH SCHOOL STUDENTS IN TRENTON TO OBSERVE SENATE BUDGETARY HEARING (click to view)
Letter of Request for Funding to Acting Commissioner Repollet (click to view)
Approximately 30 High School students and 5 staff go to Trenton to observe the confirmation of Dr. Repollet as Commissioner of Education.(click to view photos)
Appointment of Michael I. Inzelbuch, Esq.
Congratulations! - Andrea De John, High School Guidance Counselor, was selected as the 2017-2018 Counselor of the County for Ocean County.
Superintendent Laura A. Winters' Recent Letters to the DOE and Governor:
Request to Meet Letter to Governor Murphy (click to view)
Request for Additional Special Education Categorical Aid (click to view)
Request to Meet Letter to Acting Commissioner Dr. Repollet (click to view)
Lakewood's Oscar Orellana is a guidance counselor, coach, literacy volunteer and immigrant advocate. (click to view story)
In a continued effort to promote stability and fiscal long-term stability, the Lakewood Board of Education approved at the January 31, 2017, meeting the hiring of Ray and Associates to conduct a national search to identify candidates for a permanent Business Administrator.
Ray and Associates corporate office is located in Cedar Rapids, Iowa and assists Boards of Education throughout the country in locating qualified staff. Longtime Lakewood resident, former Assistant Commissioner of Education, Principal, and teacher Dr. Michael Rush serves as Regional Search Director of Ray and Associates.
The Board of Education since 2010 has seen no less than 8 Business Administrators.
Currently, Kevin Campbell has served as Interim Business Administrator since earlier this year after then Business Administrator Regina Robinson took a job closer to her home in Jersey City and Robert Finger has served as Interim Assistant Business Administrator since October 2017. ( Mr. Finger previously served as Business Administrator for approximately 5 years until 2010 and was primarily responsible for helping the District achieve financial stability.)
The NJDOE has approved our Equivalency Application.(click to view