Altice Optimum Offers 60 Days Free Home Internet for K-12 Students on Remote Learning (click to view)
COVID-19 Resources - Food Distribution every Thursday between 3:30 p.m. and 6:00 p.m. at the Lakewood Middle School and Clifton Avenue Grade School. USDA Food and Nutrition program to help families. Food distributed by Gelbsteins. Eligible Public & Nonpublic families welcome.
COVID-19 Testing Sites:
Ocean County Health Department - NO FEE!
Ocean County College 1 College Drive, Toms River Days: Mondays, Wednesdays, Fridays - 9:00 a.m. to 12:00 p.m.
Pre-Register on the Ocean County Health Department's website. www.ochd.org Call: 800-342-9738
Chemed 1771 Madison Avenue (Route 9) 732-364-2144
Ocean Health Initiatives (OHI) Second Street, Lakewood 732-363-6655
Free School Meals for Children Not Attending School, Remote / Virtual, Ages 0-5 (click for info) Request Form (click here)
Restart & Recovery Plan (English)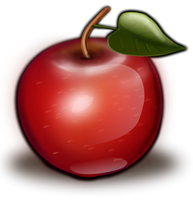 Lunch Menus Elementary School Middle School High School
2020-21 Middle School Student Breakfast & Lunch Schedule (Spanish)
2020-21 Middle School Cafeteria Seating Plan (Spanish)

2020-21 High School Commons Seating Plan (Spanish)
2020-21 Back To School Night Schedule
School Transportation Update (Spanish)
Parent Letter - Full-Time Remote Learning (English) (Spanish)
Full-Time Remote Learning Plan 2020-21

Full-Time Remote Learning Option 2020-21 Request Form
Google Resources:
Tutorial de Google Classroom para Padres (click to view)
Google Classroom For Parents (English) (Spanish)
Google Classroom Tutorial Video (click to view)
A Parent Guide to Google Classroom (click to view)
LAKEWOOD TOWNSHIP BOARD OF EDUCATION MEETING NOTICE
In accordance with the Open Public Meetings Act, P.L. 1975 c. 231 this is to advise that the Lakewood Board of Education will hold a Meeting on Wednesday, October 21, 2020. Executive Session at 6:30 p.m. and Public Session will open at 7:30 p.m. The meeting will be live-streamed through the District Website: www.lakewoodpiners.org. Recognition of the Public questions can be submitted by emailing to: boemeeting@lakewoodpiners.org, from 6:30 p.m. to 7:30 p.m. Telephone conference will be available at 7:30 p.m. by dialing 732.839.3003 ID 776-382-8466#. The agenda known at this time includes the following:
Executive Session: Litigation, Matters of Personnel, & Negotiations
Any and all matters including but not limited to: Personnel, Award of Contracts, Payment of Bills. Formal action will be taken. If you have any questions in regard to this notice, please contact the Business Office during regular business hours from 8:00 a.m. to 4:00 p.m. by calling (732) 364-2400 Ext. 7044 or by emailing to kcampbell@lakewoodpiners.org
Kevin Campbell, CPA, PSA, SBA, QPA
Assistant Business Administrator/Board Secretary